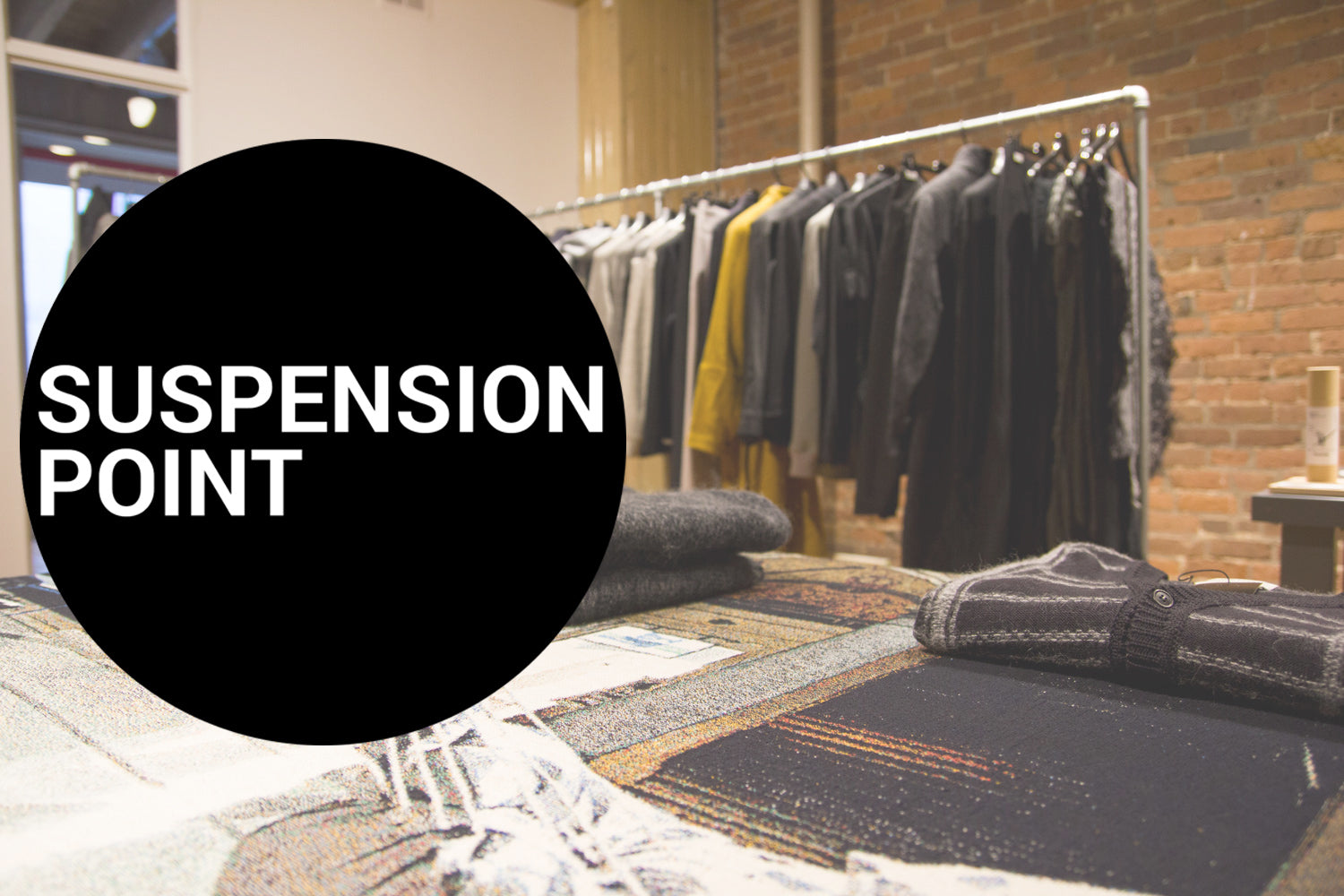 Welcome to the launch of the new 
Suspension Point
website! In addition to the new look and improved functionality we've added new features to make your browsing and ordering experience better including…
- Customer accounts with added features.
- Currency options. View prices in your currency of choice (please note that final payment is made in Canadian dollars / CAD).
- Improved + added shipping options.
- Completely overhauled mobile site.
Also, the site has been updated (and will continue to be updated) with more products…
- Further discounts on past seasons and previously in-store only styles added (from 22/4 Hommes, And Wander, Attachment, Ffixxed, House Of The Very Island's, and more).
- Fall-Winter 2017-18 collections from And Wander, Forme D'Expression, Jan-Jan Van Essche, Lemaire, and Stephan Schneider are on sale.
- Spring-Summer 2018 collections are on their way and will be available soon.
Thank you to everyone for your patience during the transition and for your continued support.
If you have any feedback (or run into any issues) on the new site we welcome you to
contact us
at info@suspensionpoint.ca so that we can make your shopping experience the best it can be.
The Suspension Point team